If community energy is an important aspect of your activities, membership of Community Energy England shows that your organisation supports the broader growth and success of the sector through our work to influence a supportive policy landscape and help practitioners implement projects. Membership will provide your organisation with invaluable connections with other practitioners and enable you to feed into our strategy and priorities.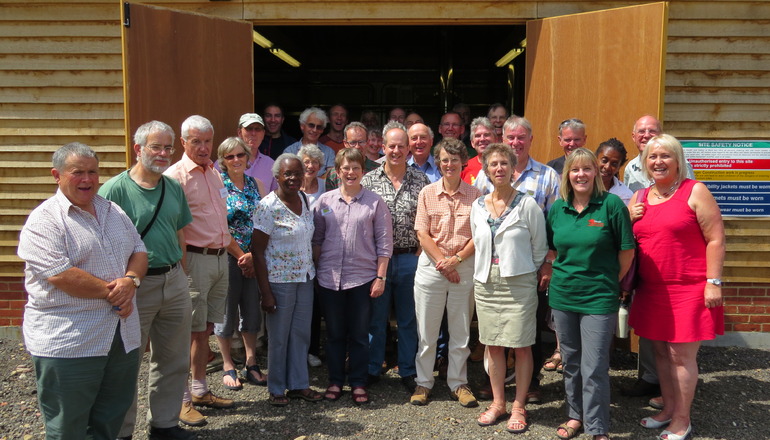 Springbok Sustainable Wood Heat Co-operative
Community membership is open to:
Any social enterprise or not-for-profit organisation delivering or planning to deliver community energy projects, with a membership drawn primarily from the communities they serve; or

Any social enterprise or not-for-profit organisation set up primarily to support the delivery of community energy projects;
where:
Community energy projects are those that are owned and controlled wholly or partly by a social enterprise or not-for-profit organisation and whose benefits are distributed beyond those that are investing financially in the project; and

Social enterprise and not-for-profit organisations include: Charitable Incorporated Organisations, Charities, Companies limited by Guarantee, Development Trusts, Community Benefit Societies, Co-operative Societies, Community Interest Companies, Community Associations and unincorporated entities intending to incorporate as one of the above.
When you are ready to join us, please use this form to apply.
Community Membership Fees
| | |
| --- | --- |
| Turnover of your organisation | Annual Membership Fee |
| Less than £20k | £0-£28* |
| Less than £100k | £165 |
| £100k<£1m | £715 |
| £1m<£10m | £1,100 |
| £10m and over | £2,200 |
*The concessionary zero fee is offered on a trial basis and is intended for community groups at an early stage, and who have no revenue at all due to the maturity of the group. The offer is for a free year of CEE membership, before moving to the £28 fee for the following year.
The starter fee of £28 for the first year of membership, is an administration fee and we would encourage established community members with modest revenues to agree to a fee of £165 per annum as a financial contribution to the work of Community Energy England for the broader sector for their following years membership.
As Community Energy England is a membership body, fees are a significant and valued contribution that helps us continue our work. Our fees are structured to accommodate organisations at all stages of development. If you have any questions about fees or membership before joining, please contact us.