Community Energy England is directed by a board of eight individuals from member organisations and one ex-officio post, held by our chief executive. The board has three sub-committees: Finance, Governance, and Impact.
Interim chair of the board: Helen Seagrave
Deputy chair: Peter Capener
CEE directors: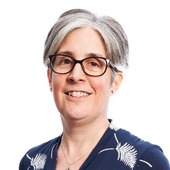 Helen Seagrave
Helen is responsible for Electricity North West's stakeholder-led Community and Local Energy Strategy. Since joining Electricity North West in October 2017 Helen has been responsible for leading an engagement and support programme for the community and local energy sector in the Electricity North West licence area which includes the Powering our communities fund and Community Connects engagement workshops. Helen is a Chartered Environmentalist with over 20 years' experience in developing and delivering strategies and programmes to develop the green economy. Helen acted as the chair of CEE's board governance committee until she took up the position of interim chair in March 2022.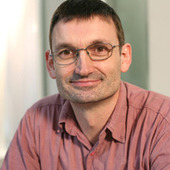 Peter Capener MBE
Peter Capener is co-founder and Managing Director of Bath & West Community Energy, a member of the Community Energy Contact Group and a trustee of CSE. Peter has thirty years of experience of working on renewable energy, energy efficiency and fuel poverty with a strong focus on community energy. This time includes experience at senior management and board level for national and regional NGOs as well as delivering practical projects and programmes. Peter has MSc in Energy Resource Management and was awarded an MBE in 2015 for services to sustainable energy.
Syed Ahmed
Syed has over 20 years experience working in the sustainable energy industry with a focus on decentralised energy issues and the role of cities and climate change. He has worked for a diverse range of organisations from the environmental NGO sector to industry trade associations, and from the Mayor of London to the Department of Energy and Climate Change. In 2012 Syed established Energy for London, an independent research and campaigning organisation to support London's journey to become a Net Zero city. Syed is a Director of the All Party Parliamentary Renewable and Sustainable Energy Group (PRASEG), a Trustee for national fuel poverty organisation National Energy Action (NEA), and a Board member of the Solar Energy UK. In 2017 Syed helped establish Community Energy London, where he is currently the Chair. He was awarded an OBE for his work in 2022.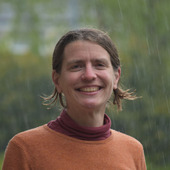 Mary Gillie
Mary Gillie was appointed to the board in 2021. Mary founded Energy Local CIC and is an applied physicist by training but her career has been as an engineer. She loves new ideas and has run numerous field trials and feasibility studies to make our energy systems more efficient and to connect more renewables. Mary enjoys working with science and people to make our society and environment better for everyone. After gaining a first class masters in applied physics from the University of Edinburgh and her PhD at the University of Strathclyde, she has managed, led or been a team member in high profile technical innovative energy projects from a few thousand to millions of pounds.
Kate Gilmartin
Kate has a BSc in Fuel & Energy and an MSc in Renewable energy and has experience and expertise across all renewable energy technologies and a passion for delivering Net Zero. Kate has been involved in the Community Energy Movement for many years and was a founder member of Community Energy England, set up the Community Hydro Forum to enable a network of community groups interested or progressing hydro projects to share their learning, not re-invent the wheel but offer support and encouragement to each other (the real core of community energy collaboration). Kate is also a founder member of Greater Manchester Community Renewables and Rossendale Valley Energy. Kate set up the Low Carbon Community scale heat forum to enable learning to be shared across networks. Kate is passionate about creating networks to enhance knowledge sharing, collaborative learning, and working to achieve Net Zero from the grass roots up.
Alastair Mumford
Alastair brings his experience of working in the low carbon sector, particularly in the public sector and renewables but also in the areas of electric vehicle infrastructure and building retrofit. He is a committed supporter of the community energy sector and been a volunteer director for Exeter Community Energy for many years and currently holding the chair role. Increasingly he is now also on the other side of the fence commissioning services from community energy organisations in his role as Energy Manager at Devon County Council.
Ollie Pendered
Ollie has worked in the energy sector since 2002, having started with National Grid in a team to establish and deliver their UK wide national community relations programme. In 2011 he developed a Rural Community Energy Plan for Barcombe Village and founded Barcombe Energy as well as joining pioneering Community Energy Group OVESCO. He is a founder director of Community Energy South, a regional support organisation in south east England. Ollie has worked on multiple community energy projects from field scale solar, solar roof and energy efficiency campaigns to community-led district heating, innovation projects and community energy supply. Since 2013 he has been a Big Energy Saving Network Champion supporting the vulnerable, targeting fuel poverty and helping to establish the Energy Cafe brand across the South East offering energy bill and home energy advice to communities. In 2016-17 he was seconded into the Local Energy Team at BEIS to represent community energy and support partnerships for the energy sector.
Helen Ryder
Helen is regularly described as positive, bubbly and helpful. Helen has spent the last 15 years working and volunteering for various Charities and Non-Profits, of which the last 5 has primarily been in a financial capacity. In December 2016 she established herself as a Self-employed Bookkeeper to support local charities and start-ups and become their finance officer to allow them to concentrate on what they do best.In April 2021 Helen was asked to become a Trustee of Hartlepower and has enjoyed getting involved in their Green Energy initiatives and other projects that benefit her area. She is always very keen to be hands on and involved in projects that benefit and support the North East.